Annie Leibovitz's combination of Natural & Artificial lights
---
(Annie Leibovitz' cover photo of Yoko Ono and John Lennon. Taken 5 hours before Lennon was shot to death. The photo was used as a cover page for Rolling Stone magazine)
If you do not know Annie Leibovitz, then you shouldn't be a photographer! I'm just joking on that statement, but I believe that every aspiring photographer (especially portrait photographer) should at least devote some time studying Annie's work.
I am constantly looking: Where is the light coming from? What does it look like?

– Annie Leibovitz
I've enrolled in her online masterclass and she's always advising her students to study natural light. Until now, she continues to learn about it even when she's out for a shoot. She loves to emulate natural light in her portraiture. She uses whatever ambient lighting available and will only add a soft key light on her subject. This keeps her lighting kit light and portable.
The above image shows how she balances ambient light with artificial light. She explained that there's only one strobe light hitting Jack Nicholson's face during this shoot but the key is getting the perfect ambient light in the perfect time.
(Keith Richards' photo, taken by Annie Leibovitz for Louis Vitton)
Aside from balancing natural and artificial light, she's more interested in content and not very much on the technical side of photography. She's not a fan of talking about the latest camera and doesn't mind getting images which are not so sharp as long as she gets an interesting photo that communicates with people.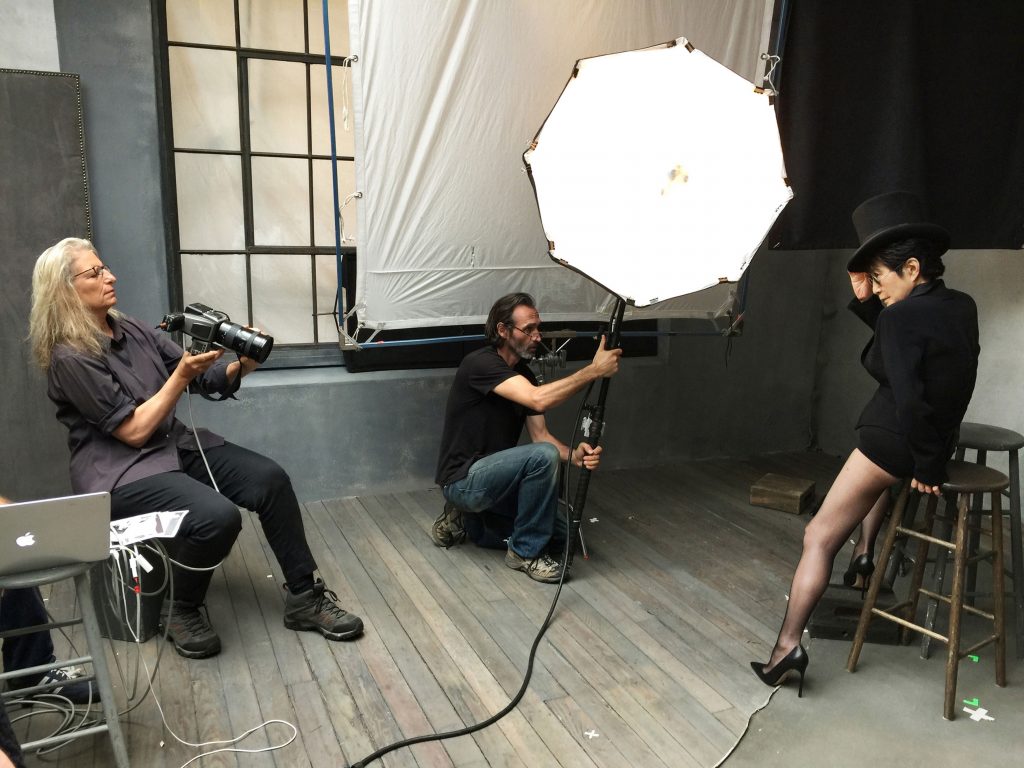 ---
---